Quick Facts
destinations: Caribbean, Mexico, United States, Asia, Europe, Hawaii, Central America, South Pacific
travel dates: Now- 12/31/20
booking dates: Now- 12/31/20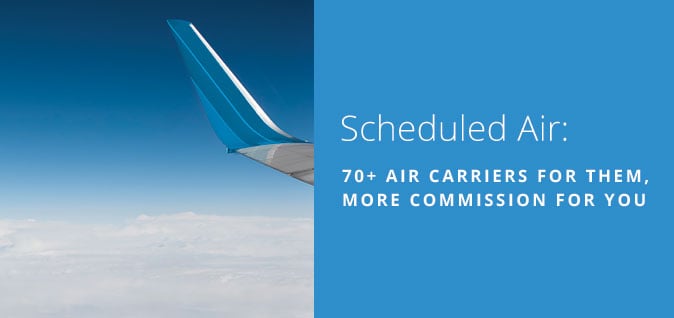 Earn More & Enjoy Flexibility on 70 Air Carriers!
Over 360 departure cities to more than 900 destinations
Southwest Airlines®

American Airlines®
United Airlines®
Delta Air Lines
JetBlue Airways
Alaska Airlines®
MORE
Flexibility - Air from over 360 departure cities from 70 scheduled air carriers to over 900 destinations worldwide
5% air commission on scheduled air vacations to International/Hawaii destinations via American Airlines, Delta Air Lines and JetBlue Airways (and earn up to 5% on other carriers).

Full commission on the hotel portion of scheduled air vacations.
Funjet Vacations Payment Plans! Learn More
Immediate access to airline fare sales
Customers earn points towards applicable airline frequent flyer programs
Combine different carriers on the outbound and the return for the best schedule and price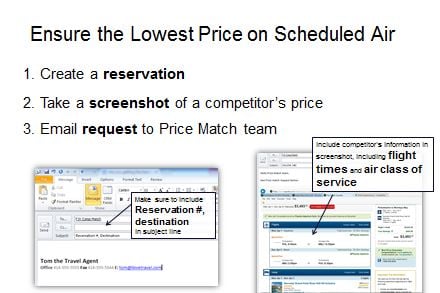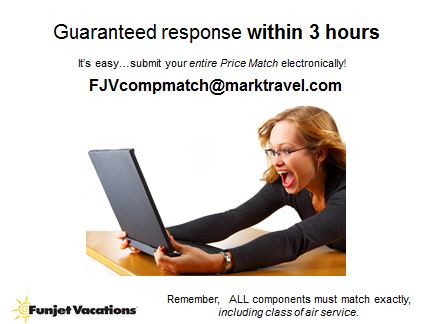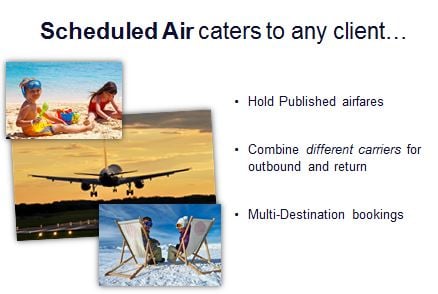 TIPS:
1. Hold published airfares until 6pm CST the following day to help your clients make up their mind. The only exception is Southwest Airlines®, which holds until 11:55pm the day of booking.
2. Combine different air carriers on the outbound and the return for the best schedule and price! Just remember the commission is 0% when you have a mixed carrier published air itinerary.
3. It's possible to book multi-destinations on scheduled air directly on FunjetAgent.com.
4) Look for bulk fares when you search because those earn you 5% on air regardless of destination and carrier.
5) For published fares, look for Delta, American, US or JetBlue becuase you'll earn 5% air commission on International/Hawaii vacations. Other carriers offer you up to 5% but varies by origin, destination and class of service.
REMEMBER: You still earn FULL COMMISSION on the hotel portion of the package, even if the air commission is at 5% or less.
More to Know:
1) Your clients will still earn their rewards points/frequent flyer miles when you book their scheduled air flight through us.
2) With us, you get immediate access to flights and sales. If an airline goes on sale, so do we!
Videos:
Miss our live webinar? We now have an On-Demand version.
Click Here

to view.